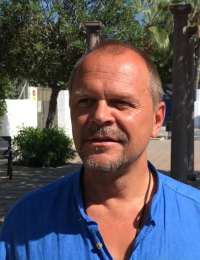 Ralph Mattus – Coaching
Ralph Mattus is a linguist, pedagogue and German philosopher. Ralph is specialized in Epistemology (the study about thinking and knowledge) and was mentored in Hermeneutics (the science of understanding and knowing) and Phenomenology (the study of experience and consciousness).
Ralph has been a coach and mentor for over 20 years and is the CEO of the Coaching and Experiential Learning Company since 2001.
He is leading the Centro Coaching Personal in Seville since 2007 and has been invited as a speaker by several Spanish Universities, global and national companies such as the Caixa Bank.
Over time Ralph has developed his own style of supporting and mentoring people using Ericksonian Hypnotherapy, NLP (Neuro Linguistic Programming), TAE (Thinking at the Edge), and elements of other disciplines, which he calls Speedcoaching.
In contrast to durable training programs and long-term therapy, Speedcoaching was born with the idea that change occurs spontaneously, in a natural way and more easily than we typically think.
Speedcoaching session usually are short sessions of around 30 minutes, sometimes only 15 minutes for urgent hot-shot-session. One hour -or longer- sessions are also possible and can be useful too.
The aim for change is not running from a problem towards a solution, but to look for a complete shift which can happen at any given moment. Brief sessions are a welcomed side-effect.
Additionally he offers workshops about charisma , speaker-training, and decision-making.
Ralph speaks English, Spanish and German.