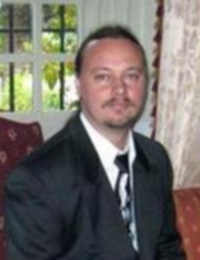 Work summary
After completing his 4 year course of study, Mark graduated in 1994 to become one of the youngest practicing registered Osteopaths in Great Britain at the age of 22. In 1996 he gained an NHS provider code and became the first registered Osteopath in East Anglia (U.K) to work for an NHS Trust. He gained 4 years experience of working alongside General practitioners and orthopedic surgeons in a clinical environment.
In June 1997 he was invited to lecture to the consultants of Rheumatology and Orthopedics at the Norfolk and Norwich hospital on the Osteopathic approach to the treatment of Low back pain.
In October 1999 he moved to Spain and became the first G.O.S.C. registered Osteopath to practise in the province of Málaga. In April 2003 he moved his practice to 'Fisioterapia holandesa' working alongside Dutch physiotherapists from a specialized multi disciplinary clinic in Nerja. In 2004 they successfully rehabilitated an injured British Olympic marathon runner in 10 days, which allowed her to compete (and finish) in the 2004 Olympic Games in Athens. He has also been working in Madrid and Granada.
Now Mark has 13 years clinical experience in the field of Osteopathic medicine. He has never had a professional complaint or insurance claim made against him during his career.
Fields of professional interest
His interest in structural osteopathy and manipulations was developed during his busy period working for the NHS in England. Over this time he developed and refined his manipulative technique to adjust compressive joint injuries of any type of presentation. He was particularly interested in whiplash and disc injuries. Later, in Spain, this technique developed into a system of non surgical disc management for herniated discs. As casting and strapping techniques in the local NHS service were so badly applied he learned to incorporate hisown strapping techniques in acute joint injuries on a regular basis.
He also enjoyed working with problems during pregnancy and paediatric osteopathy of the new born. This developed his skills with cranio sacral therapy and fascial diagnosis. He had a particularly good success rate with infantile colic and sleeplessness. He also developed a technique for manipulations of heavily pregnant women up to and including labour.
In the last few years he has been working in a multidisciplinary practice with other therapies. His aim is to develop a more holistic approach to his work. This has meant considering and incorporating psycho-emotional factors, emotional release and nutrition as factors in the treatment, recovery and well being of the patient.
Personal interests
Mark has been playing the Spanish guitar since he was 12 years old and is able to play Classical, Flamenco and Latin guitar music. In the last 10 years he has devoted much of his spare time to studying the flamenco guitar. As part of his training to be a flamenco player, he spent nearly 3 years in England with a family of gypsy flamenco dancers touring the major festivals of Europe. He has since studied in Andalucia from some of the flamenco masters and have even been given the gypsy name "Pimientito". He holds 2 diplomas in Flamenco toque from Gerardo Nuñez (the number 2 flamenco guitar player in the world).
His experience of learning from the gypsies has given him a better insight into how this music developed. He enjoys giving talks on the history of guitars, guitar music, the gitanos and flamenco to English speaking audiences. This work has led on to him giving talks in Spain, the U.K. and the U.S.A. He also does historical research on particular instruments in association with the guitar museum, Brighton. This work has led him to the Prado to examine guitars in the paintings of Goya and to authenticate guitars owned by Aguado in the National Archeological museum (Madrid). He has also worked for short periods in the past buying and selling collectible antique instruments.
He also enjoyed working with radio. He was presenter of "The Guitar Show" for 18 months on local radio station, Sunshine Radio International. This was a 2 hour weekly show about acoustic guitar music from around the world featuring Classical, Flamenco, Latin, fusion and fingerstyle guitar. He is also a founder member of Andalucia's first multi lingual cultural radio station, Radio Sol de Almijara, Nerja, Spain.
He enjoys making home recordings for personal and radio use. In 2005 he recorded and produced a commercial CD of Grand piano music under his own label.
In 2005 he formed the company CPD Adventures S.L. which provides CPD courses and adventure holidays for therapists and medical practitioners in Andalucia. He is owner and director of the company.
If there is any spare time left, Mark writes health related articles and concert reviews for local monthly news magazine "Nerja Essential".