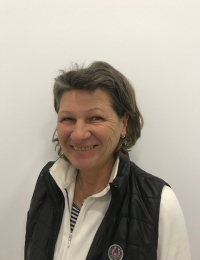 Jutta Brückner – Gym Classes
Exercise and relaxation on the beach
This is a healthy way of training for women and men of all ages. In the lesson we can improve our flexibility, balance (physical and mental), breathing, coordination, and reduce stress increasing our body awareness with elements of Tai Chi, Qi Gong, Yoga, Feldenkrais, etc. Poor posture and imbalances can be balanced by awareness.
Every Tuesday from 10.00-11.15
Please bring along a towel, mat and water. If it rains, we will take the class into Centro Mar y Salud.
Cost: € 5, – per lesson.
In May 2008, Jutta Brückner started her holistic exercise program in Torre del Mar in the purple pavilion on the Paseo Maritimo. Since October of that year, she also works in Centro Mar y Salud, offering her reliable combination of Tai Chi, Qi Gong, Yoga and Feldenkrais. These disciplines of various origins are in fact very similar and thus combine well. It is about centering, feeling and letting go.
The regular participants present a significant improvement in their health status since they practice the exercises. The exercises are easy, slow and deliberately selected so they are focused on body awareness. Entry is possible at any time without prior knowledge. Women and men of all ages are welcome.
A quote by Moshe Feldenkrais states: "Only if we know what we do, we can make a difference." "And who does not want to change now and then. The continued practice of breathing, coordination, agility, balance, and their own sense of what is good and what is not, promote the overall well-being and can release blockages and conflicts, "said the experienced coach with years of training for Health Sports Prevention, Rehabilitation, Sport in cancer follow-up, dance therapy, Tai Chi, Qi Gong, Yoga. Feldenkrais has also participated in the German Sports and Gymnastics Federation and has several years of experience with different movement groups. Classes are held in 3 languages:German, Spanish and English.